Festival of Slavic and Cistercian Culture in Ląd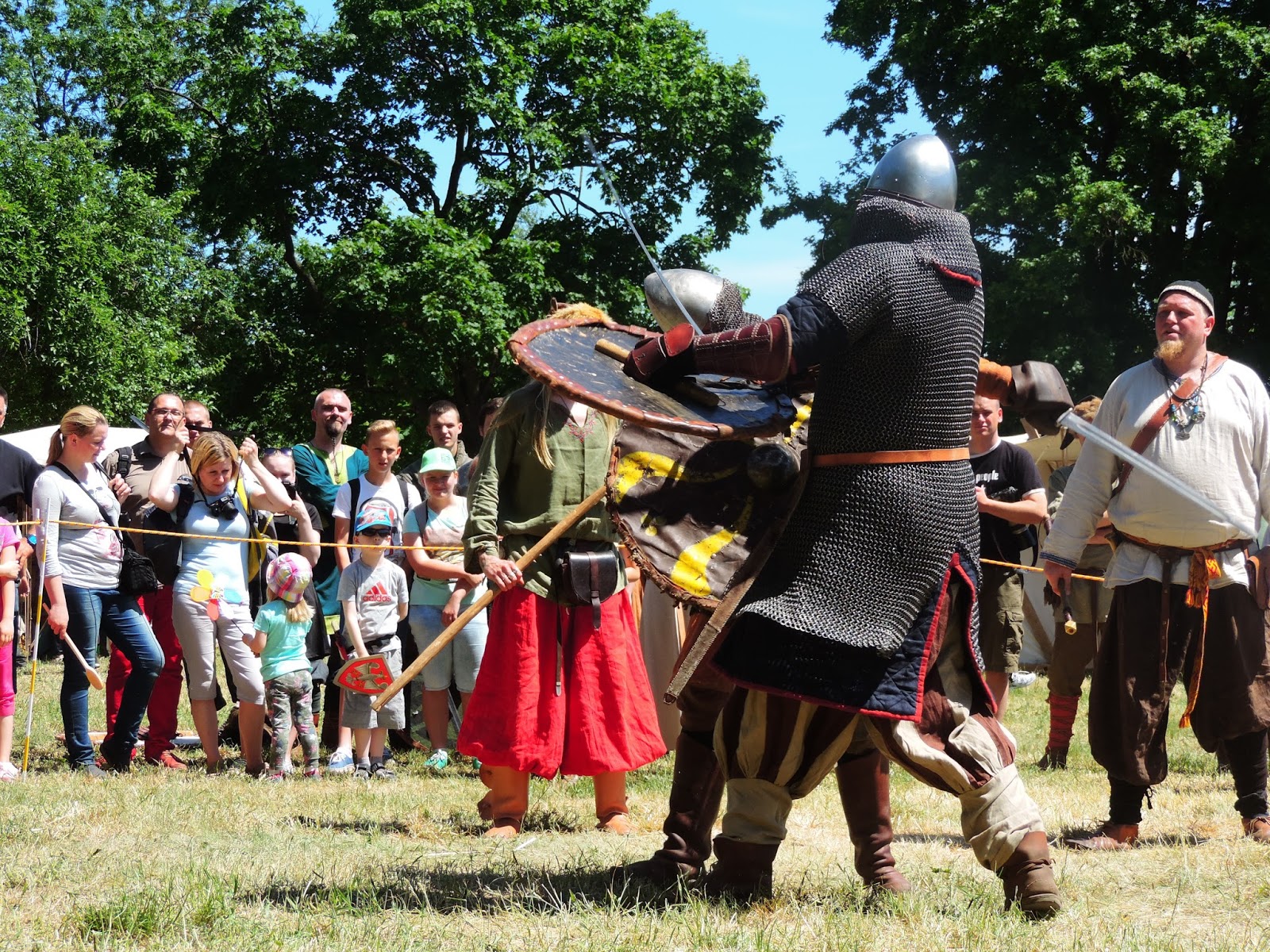 Ląd on the Warta River, today a small town in Greater Poland, played a significant role in the history of Poland. The stronghold built here in the 10th century witnessed the birth of our statehood and was one of the most important centres of the monarchy of the first Piasts. At the end of the 12th century, from the initiative of prince Mieszko III the Old (1138-1202), a Cistercian monastery was established, one of the oldest abbeys of this congregation in our country.
For many centuries, Ląd remained the centre of political, economic, religious, and cultural development. Two of its most important monuments, the stronghold on "Rydlowa Góra" and the Cistercian monastery, are now a testimony to the great history of this town and its connections with European culture. This fact inspired the collaboration of scholars, museum workers, local government officials and local activists to organise annual festivals of Slavic and Cistercian culture. These educational and cultural events are aimed to recall the history of Ląd and the achievements of the Middle Ages, the period in which the foundations of modern Europe were laid.
The editions of the festival, organised since 2005, are characterised by a careful selection of topics about different aspects of life in the Middle Ages. Each year, the programme involves exhibitions, popular-science lectures, concerts of early music and music inspired by Slavic folklore, films, theatrical performances, historical stagings, presentation of old crafts and fights, and educational workshops. The events are carried out by scholars, museum workers, artists and enthusiasts of the past associated with historical reenactment groups. The festival attracts thousands of tourists and history and archaeology lovers.
The main organisers of the festival in Ląd are: Slupsk County, Archaeological Museum in Poznań, Lądek Commune, Zagórów Commune, Higher Theological Seminary in Ląd, Society Unia Nadwarciańska, Landscape Park Complex of Greater Poland, Association of Polish Archaeologists, and "Patrimonium" Foundation in Poznań.